DIY Thanksgiving Table Decorations and Easy Fall Decor to Make
It's hard to believe we are once again talking about Fall and Thanksgiving. Didn't we just celebrate New Years? Well, believe it or not, the leaves are falling and Autumn is once again here.
And that means, Thanksgiving is right around the corner, so this is the perfect time for you to update your home decor and bring in the warm reds and browns hues that signal the beginning of the cooler fall season.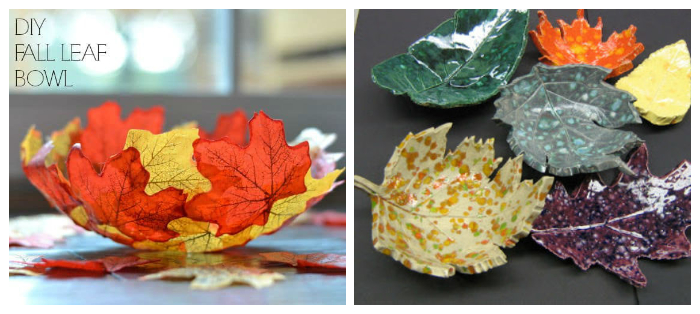 Thanksgiving Dinner Table Decorations
Lately, I've come to realize that my favorite diy home decorations are also the simplest. I'm not one to take on a long term, fussy and too-involved craft project. Trust me, it'll never get finished!!
What I really like in my DIY crafts are pieces that can perform double duty. For instance, the fall grapevine wreath you made for your front door can be transformed into a lovely Thanksgiving dinner table centerpiece with some small decorative pumpkins and a rustic burlap ribbon.
I know you're probably looking through some home decorating magazines with their oh-so-perfect table settings. Well, you really don't have to spend a lot of money (or buy a lot of new things) to create a stunning thanksgiving dinner table decoration.
DIY Fall Crafts
As a big advocate for recycling, repurposing and minimizing, I always try to look around the house and see what home decorations I already have. (And don't forget the thrift store! I get some of my best ideas for DIY Decor browsing the shelves at Goodwill.)
I think you will love these creative Thanksgiving dinner table decorations as much as I do. And they're actually not just for Thanksgiving. These diy craft ideas are perfectly suitable to use all season as easy fall decorations.
So, without further ado, I hope you enjoy these fall crafts which include Felt Napkin Rings, DIY Cork Trivets and Fall Pumpkin Centerpieces. There is even a tutorial for making your own Clay Leaf Bowls.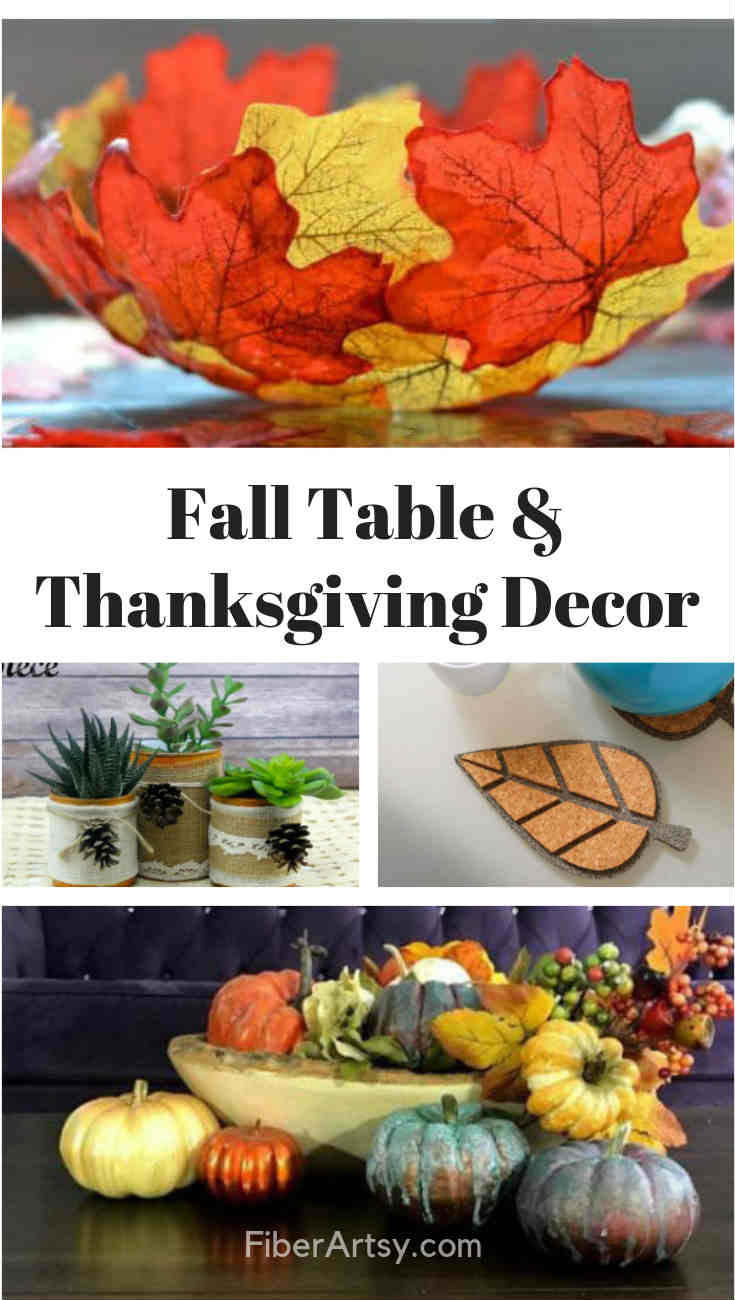 I hope you will try to make some of these awesome DIY Table Decorations for Fall and for your Thanksgiving dinner table. If you have a favorite craft idea, I'd love to hear about it!
Finally, I wish you a wonderful Fall Season.
Annette
FiberArtsy
Related Fall Decorating Ideas
25 Fall Crafts with Burlap Fabric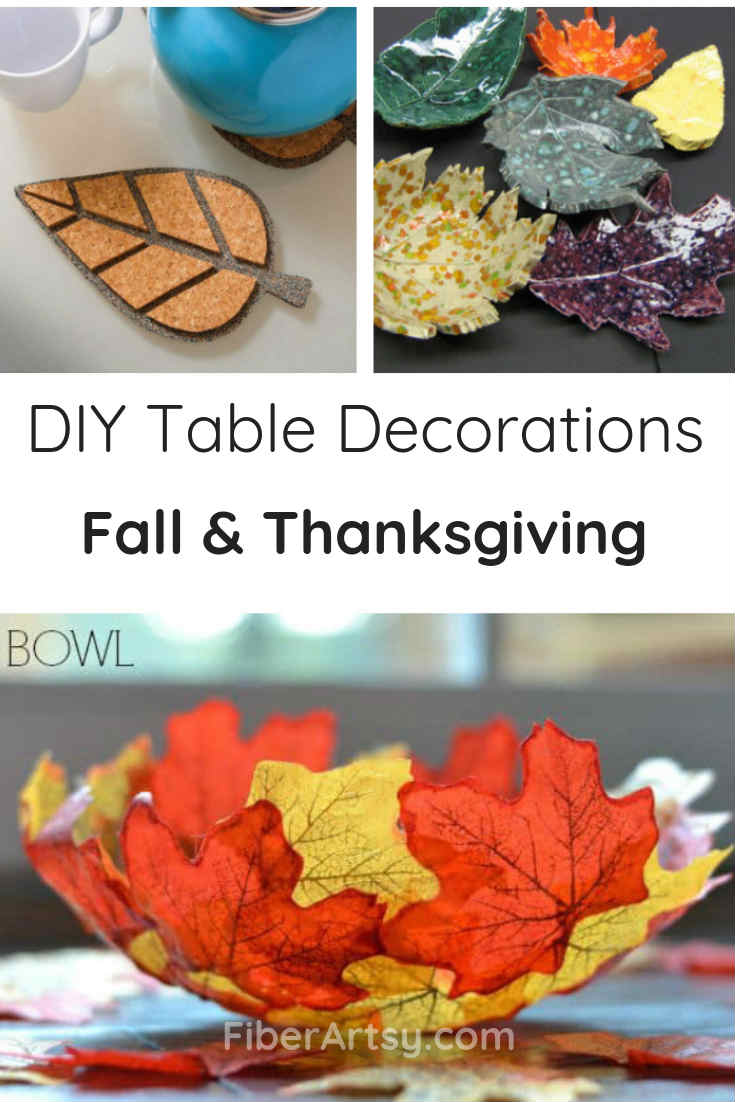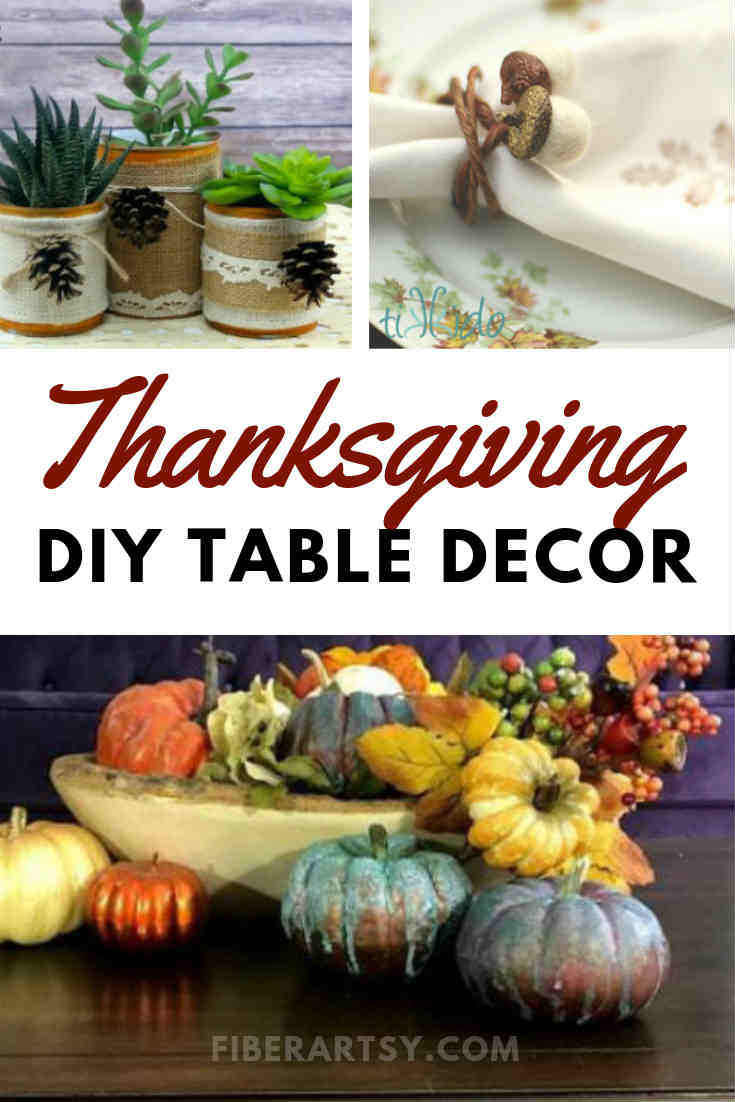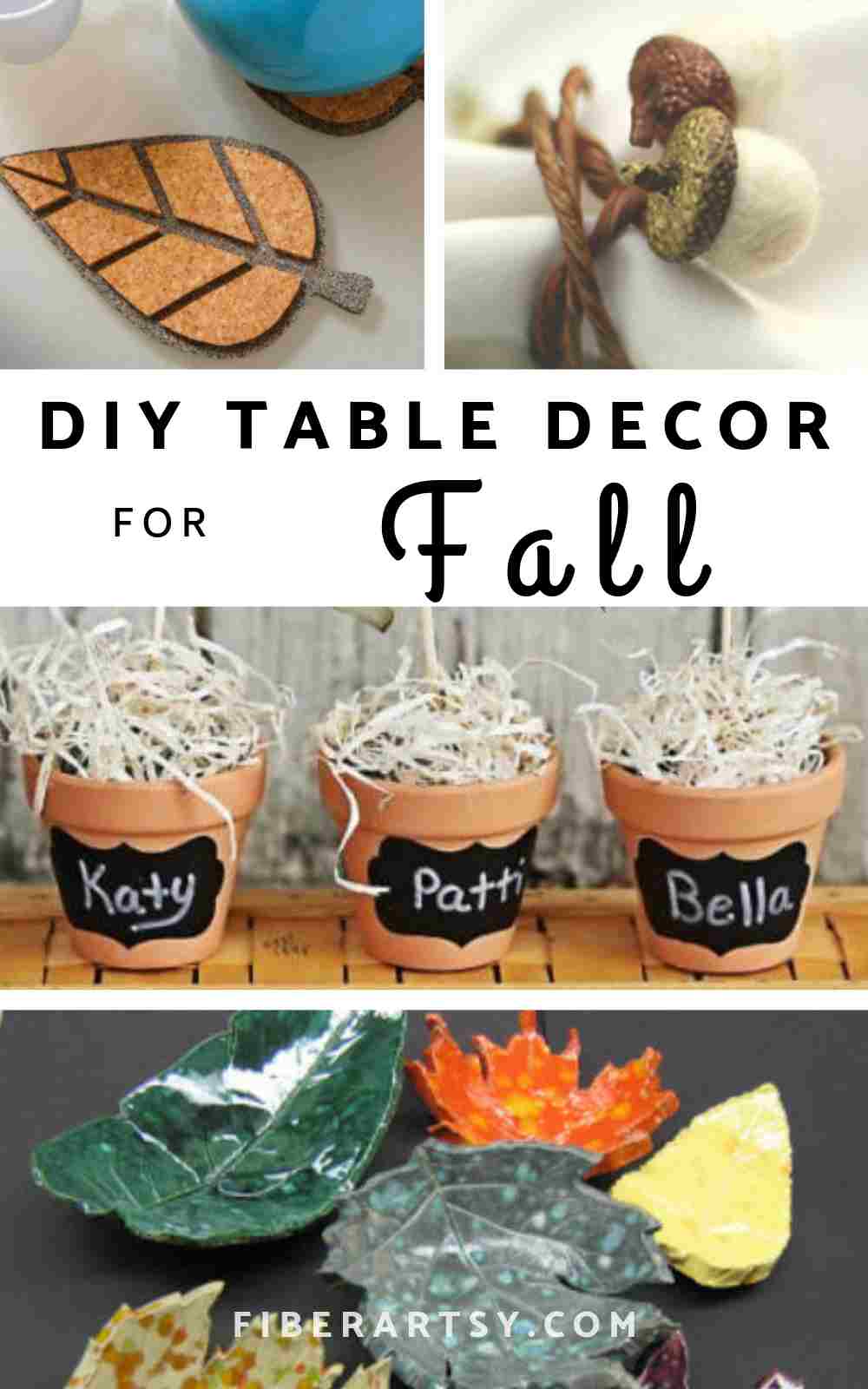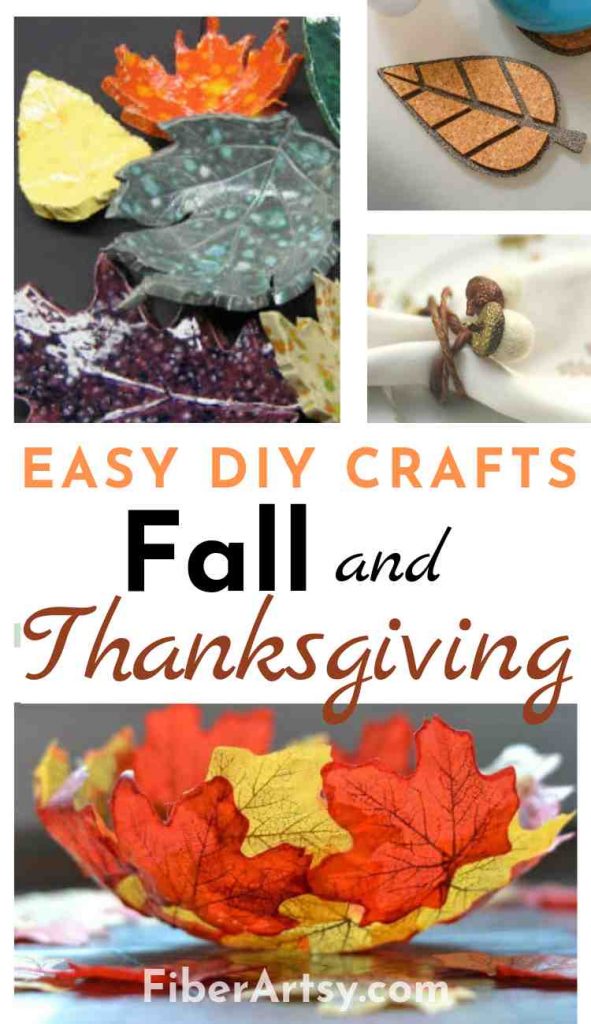 Thanksgiving Dinner Table Decorations