Handmade DIY Wreath Ideas for your Fall and Thanksgiving Home Decor – Learn How to make your own fun and creative Fall Wreath!
Happy Fall Crafty Peeps! As much as I love Spring and Summer, I'm always happy to see the beginning of Autumn. The time of year for comfy sweatshirts and mulled cider, pumpkins and corn mazes.
It's also a great time to update the decor of your home. Out go the light and brightly colored fabrics of Summer and Spring. And, in come the homey orange, brown and tan colors that mean Fall and Autumn. So while you're at it, why not make a lovely fall wreath for your front door?
Making your own wreath doesn't have to be a complicated craft project or even very expensive. You can find loads of cheap wreath making supplies at your local Dollar Tree or thrift shop.
And I don't know about you, but I hate throwing things away and I love re-using old craft materials such as wreath forms. Chances are you don't really want to hang the same wreath on your door year after year, right? So, why not just recycle the old wreath form and craft ribbon the next season?
Plus, that way you're not only helping your wallet by saving money, you're also helping the environment which is win-win.
13 Creative Fall Wreath Ideas
DIY Wreath Making Supplies:



Disclosure: This page contains affiliate links which simply means if you click through and buy or sign up, this site may get a small commission, at absolutely no extra cost to you.




– Grapevine Wreath
– Burlap Ribbon
– Foam Wreath Form
– Leaves for Crafting
2. DIY Fall Felt Leaf Wreath
Just Us Four

3. Dollar Store DIY Fall Wreath by
Amy of DIY Candy


6. Colored Denim Scrap Fall Wreath
Crafts By Amanda


8. A Not-So-New Fall Wreath by
Just Us Four

9. DIY Fall Wreath with Mini Banner & Flags
Angel of Fleece Fun

10. DIY Coffee Filter Wreath
Frugality Gal


Aren't these fall wreaths beautiful? I am always super impressed by the creativity of some crafters. I'm definitely going to try and make the Scrap Denim Wreath. Which one is your favorite?
If that's not enough fall crafting inspiration, you can find 52 more awesome DIY fall wreath ideas at Country Living.
Need more inspiration for fall decor? Have a look at these great books: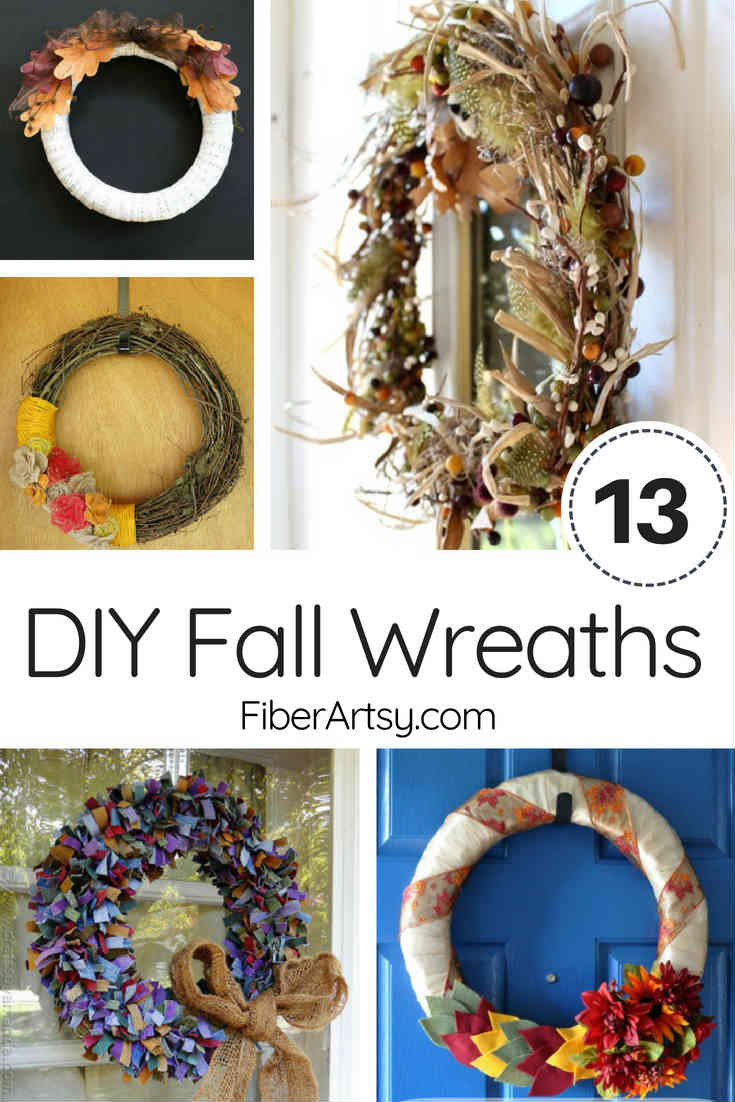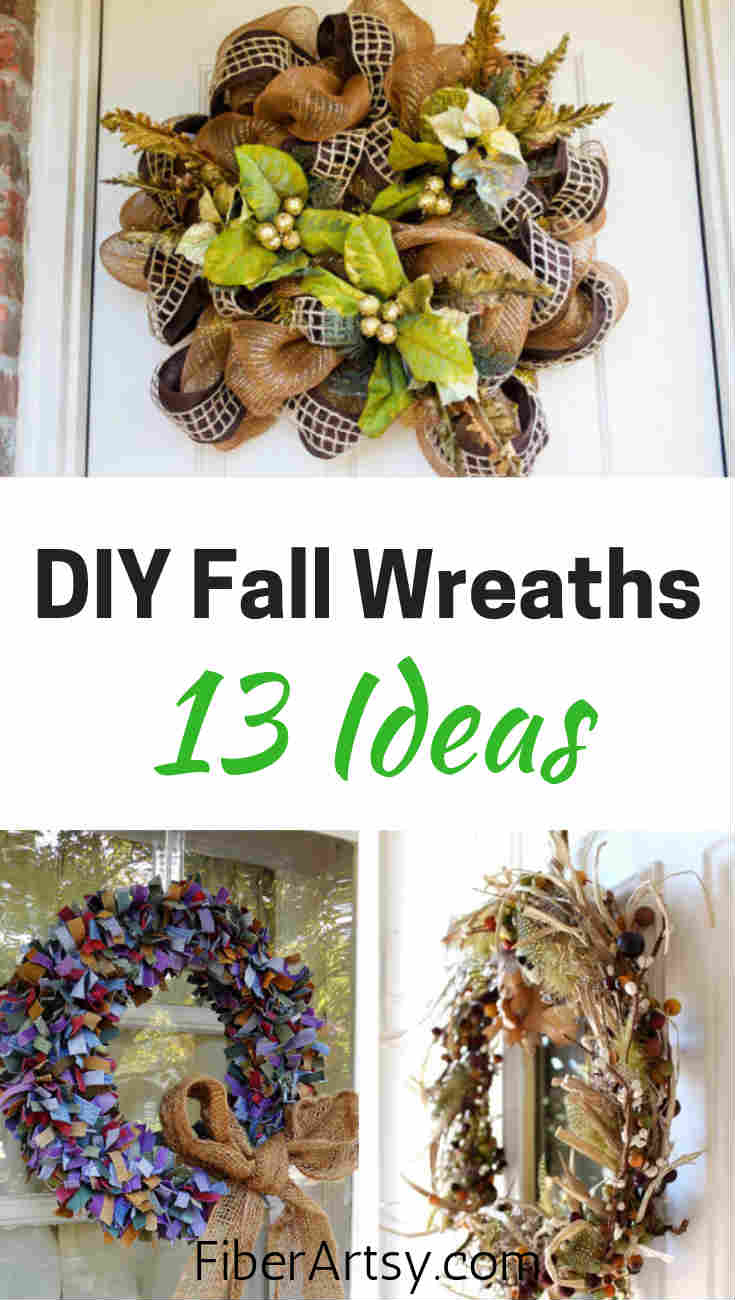 DIY Wreath Ideas for Fall