DIY Wreath Ideas for Fall – Learn How to Make a Fall Wreath!
Happy Fall Crafty Peeps! As much as I love Spring and Summer, I'm always happy to see the beginning of Autumn. The time of year for comfy sweatshirts and mulled cider, pumpkins and corn mazes.
It's also a great time to update the decor of your home to the lovely orange, brown and tan colors that mean Fall. And while you're at it, why not make a lovely fall wreath for your front door?
Making your own wreath doesn't have to be a complicated craft project or even very expensive. You can find loads of cheap wreath making supplies at your local Dollar Tree or thrift shop.
Some Wreath Making Supplies:
Grapevine Wreath
Burlap Ribbon
Foam Wreath Form
Leaves for Crafting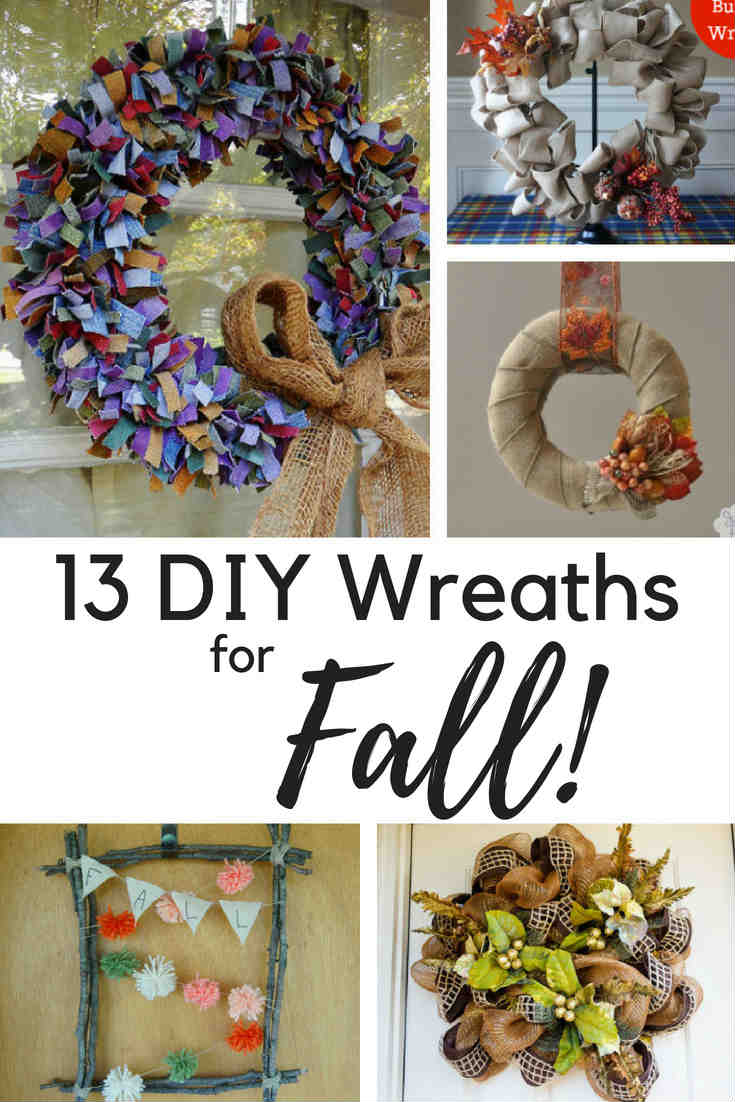 (This post contains affiliate links, which means that if you click on one of the product links, Fiberartsy may receive a small commission)
DIY Wreath Ideas for Fall
11. Easy Burlap Wreath
by Malia of Yesterday On Tuesday


Aren't these fall wreaths beautiful? I'm definitely going to try and make the Denim Wreath. Which one is your favorite?
Need more inspiration for fall decor? Have a look at these great books: