21 Great Websites that share Free Crochet Patterns
Crochet has become a super-chic hobby lately, hasn't it? Far beyond our granny squares and afghans, crafty people are now crocheting everything from jewelry to candle holders to high-end, luxurious shawls and sweaters.
And in our age of the wonderful internet with websites devoted to everything crafty, creative or crochet imaginable, it's no longer necessary to buy expensive crochet patterns or knitting patterns or even pattern books. These days, you can find top-of-the-line patterns for free.
There are also more beautiful crochet yarns than ever before. So many colors and weights to choose from! Honestly, selecting the perfect yarn has always been the hardest part for me.
I have found thousands (yes, literally thousands) of free patterns for hats, gloves, fingerless gloves, crochet shawls and scarves, sweaters, headbands, amigurumi, ponchos, socks and crochet baby blankets.
There are entire websites devoted to nothing but free crochet patterns. Some patterns are accessed online while others are also available for downloading.
So, I've compiled a list of my absolute favorite websites that share free crochet patterns. If your favorite site is not included, please let me know in the comments so that I can add it to the list.
Before we get started … FiberArtsy now has its own database for Free Crochet and Knitting Patterns. If you are an indie designer, by all means please add your own free patterns. The more the merrier!
Enjoy!
You might also be interested in
Free Sites for Knitting Patterns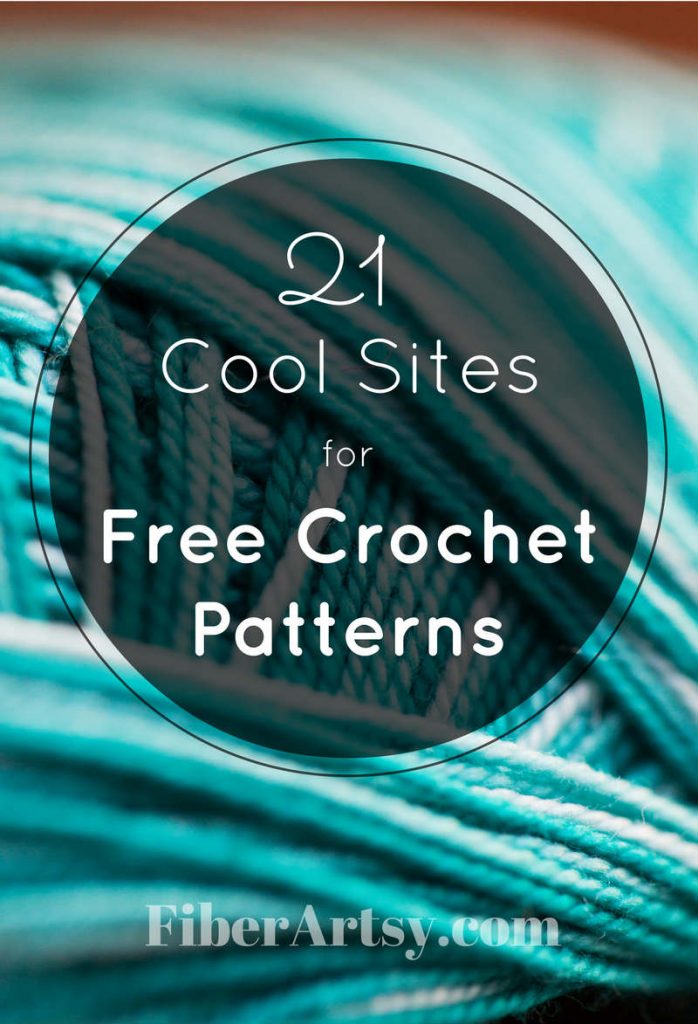 (This page contains affiliate links which simply means if you click through and buy or sign up, this site will get a small commission, at absolutely no extra cost to you.)
Blueprint is a wonderful site for all things crafty from sewing, knitting, crochet and even cooking and gardening. The crochet site features free and paid patterns, online crochet classes and Project Kits. You can also find a wide variety of lovely crochet yarn for your special crochet project.
All you have to do is sign up for an account, which is free and easy. While you're there, check Bluprint's Free Classes which include Painting Flowers, Machine Embroidery and Portrait Photography.
Ravelry is a super cool site for all fiber enthusiasts. For the newbie (or me) it can be a little confusing to navigate at first but you'll catch on. Registration is free.
Crochet Pattern Central is a directory which links to nearly 20,000 free crochet patterns from mostly indie designers. The downside to this site is that all of the links are text only – no photos until you get to the actual pattern.
Also, you have to click through several pages before you reach the actual pattern which is on another site completely.
Knit Picks also has lots of free crochet patterns listed in an easy-to-read format. The site is very user friendly and shows thumbnail photos of the completed project before clicking on the pattern.
For great sales on yarn, keep an eye on the Yarn Clearance Sale page.

By the way, Knit Picks is certainly my go-to site for buying yarn. They have a huge selection of high quality yarn and they offer free shipping with a $50 purchase.
This is a great site which is very easy to navigate. They have tons of free crochet and knitting patterns ranging from baby clothes to home accessories.
Hover your mouse over 'Patterns' on the menu bar, click 'Crochet' and then on the left you'll see the link for Free Patterns.
A nice, user friendly site with tons of free, downloadable patterns. Here, you can also see the project thumbnail before clicking the pattern.  Definitely, one to check out.
A great resource of not only free crochet patterns but they also have a section for knitting patterns, cross stitch, beading, quilting and more. Very easy to navigate, with thumbnails and sub-categories.
One of my favorite indie designer/crochet blogging sites. Tamara Kelly shares not only her own, original patterns but also tips and tricks via videos and tutorials.
Fiber Flux, another favorite crochet blog of mine, where you can find free patterns as well as videos, tutorials and crochet-alongs.
I found nearly 1,500 free crochet patterns on Yarnspirations. Cool site with nice, clear photos of the finished projects.
Interweave is a site dedicated to crochet, knitting, spinning, beading, weaving, etc. They have a great magazine as well as how-to videos. Their free patterns were a little tricky to find but here is the link.
All Crafts has several thousand free patterns as well. This site is not as easily navigated, having a lot of text links. Once you click through to the pattern, you land at the pattern creator's website.
Another favorite crochet blog of mine which shares lots of free patterns.
This is a new site for me but I like it. Fave Crafts has lots of crochet patterns as well as other craft tutorials available for free.
Great website (of course!), clean and easy to read and navigate. It's hard to tell how many of the patterns are free, as they are lumped in with the paid patterns. I sorted the list by price so that the free patterns show up first.
This page says they have 1000's of free crochet patterns. It's not that easy to navigate but they do have the patterns broken down by category, which makes it easier.
Here's a great website specializing in only amigurumi crochet patterns. The nice thing is, once you click the project thumbnail, you are taken directly to the pattern. No download required.
An indie designer's blog, this site have quite a few, lovely crochet patterns and tutorials.
Not a huge selection here, but some nice projects and clear, easy-to-see thumbnail photos.
An indie crochet designer's blog featuring lots of free patterns including jewelry and holiday decor along with the usual sweaters and hats.
A Red Heart Yarn site in addition to the one listed above. It's hard to tell how many free patterns they have but there are several pages. Clear thumbnails link to the actual pattern, not a download page.
Newest Yummy Yarn Lines at Knit Picks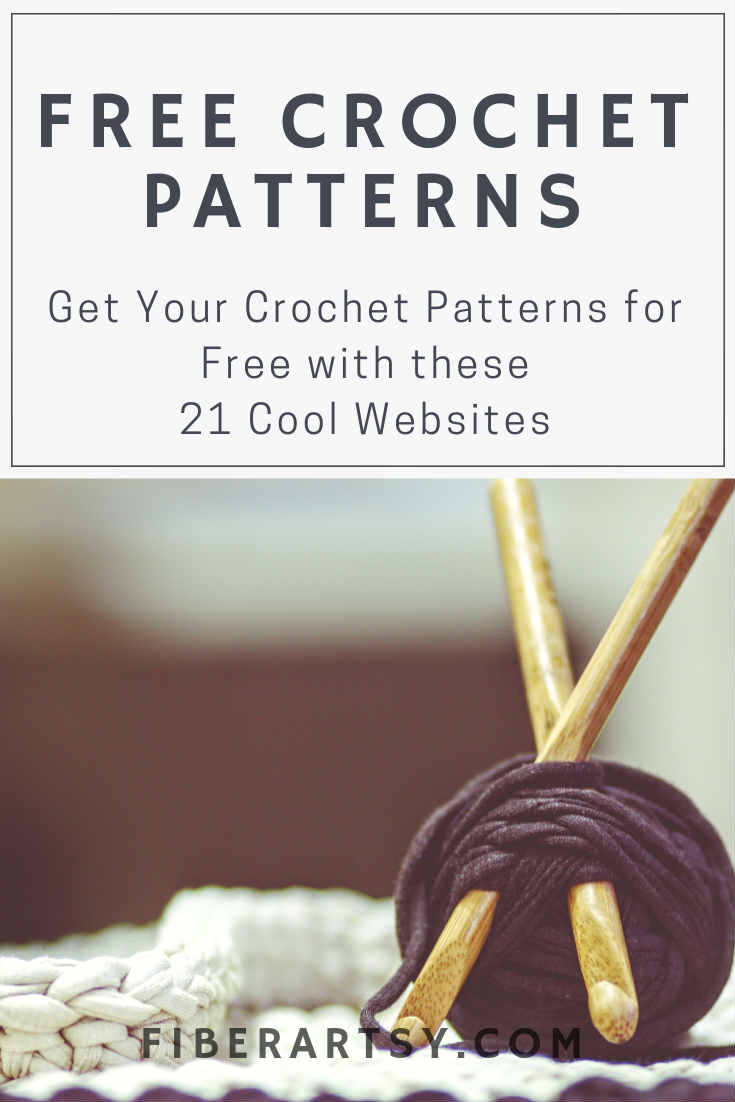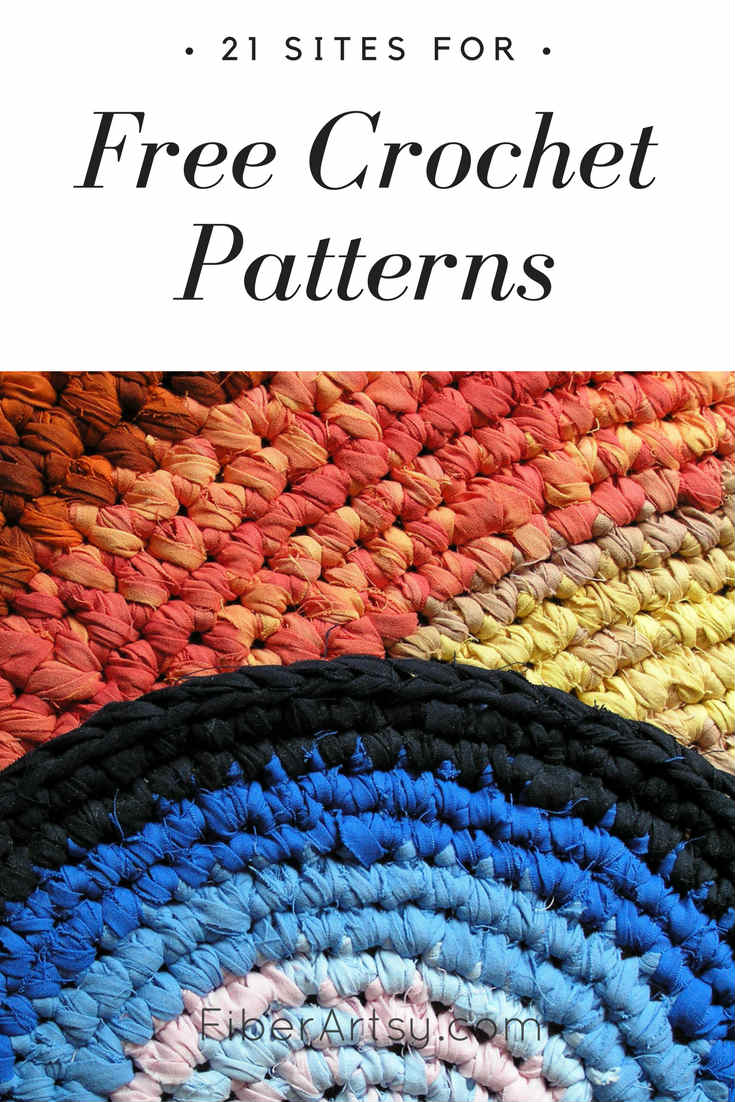 21 Sites for Free Crochet Patterns