13 Fun, Free Patterns for Crochet Totes, Evening Bags and Purses


Welcome back to my series of free crochet patterns! This time, I found for you some really cool patterns to make all kinds of different purses and bags. We girls like our purses, right?
Since warmer weather is hopefully just around the corner so you may not be in the mood to knit or crochet hats and sweaters. After a while, you get tired of those. But, a cute little evening bag or purse is always a good idea.



Plus, most purses or totes are a much quicker project than a big, bulky sweater. Some of these little bags would only take an hour or two to complete.
You can really have some fun with the many crochet yarn colorways available today.
Well, here's a nice selection of different free patterns including a market bag made from plarn (plastic yarn) and even super cute, little purses for kids.
(This page contains affiliate links which simply means if you click through and buy or sign up, this site will get a small commission, at absolutely no extra cost to you.)
(check out the video at the bottom which shows you how to make yarn from plastic bags or Plarn)

Here's a video of tutorial for this crochet bag.

If you're excited to learn how to make some Plarn (yarn from plastic bags), here's a video tutorial to show you how.


Check out the many Online Crochet Classes at Bluprint.
Related Posts for Free Knitting and Crochet Patterns
Free Knitting Patterns: 15 Great Websites
21 Great Site for Free Crochet Patterns
Free Infinity Scarf and Cowl Patterns for Crochet
Free Boot Cuff Patterns for Crochet
Free Knitting and Crochet Patterns for Baby
Free Shawl and Wrap Patterns for Knitting and Crochet
16 Free Hat Patterns for Knitting and Crochet
14 Free Fingerless Glove Patterns
One Skein Patterns for Knit or Crochet
Free Crochet Patterns for Baby Booties, Sandals and Shoes
11 Free Crochet Patterns for Mittens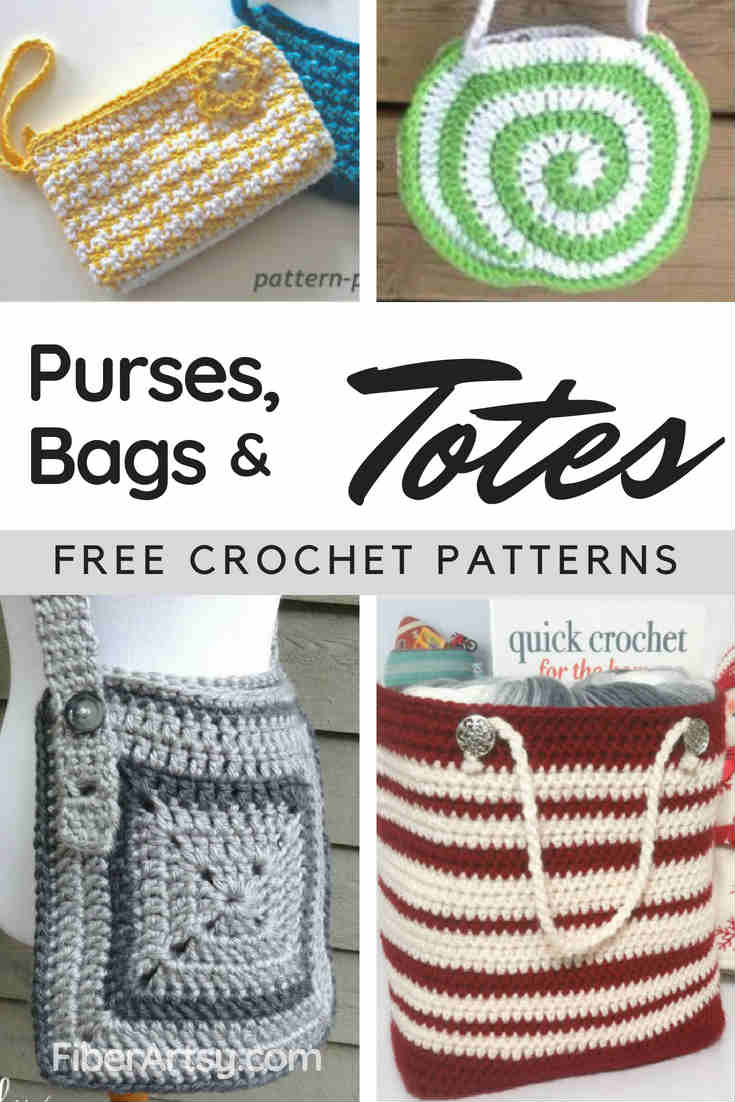 Free Crochet Patterns for Purses and Bags