Decorating Easter Eggs with Yarn
A creative way to decorate your Easter Eggs with colorful yarn.
It's almost Easter again. Have you finished dyeing your eggs? Instead of dyeing your eggs with the same old dye tables, why not try something different for a change?
Here's a fun way to make some beautiful Easter Eggs by wrapping them with colorful yarn. There are so many colors and patterns to make all of your eggs completely unique and beautiful
How about a candy striped egg covered in white and red stripes. Do you have a favorite ball team? You can make your eggs green and yellow for your favorite Green Bay Packer fan. The possibilities are truly endless.
You can even Dye your own yarn with Easter Egg Dye tablets to make them even more special.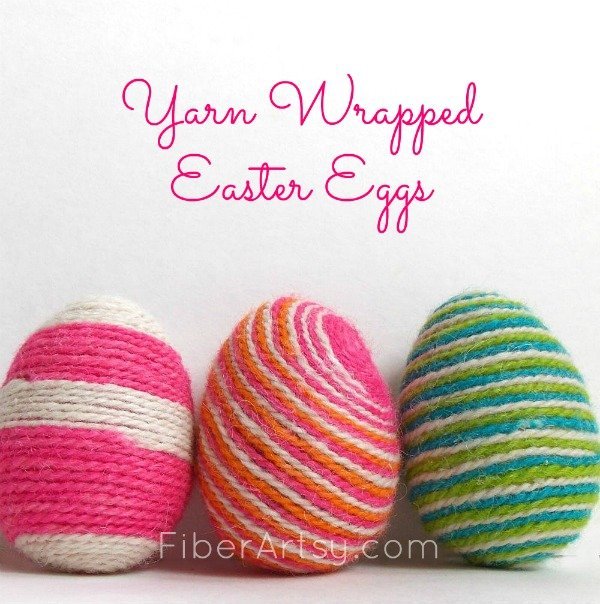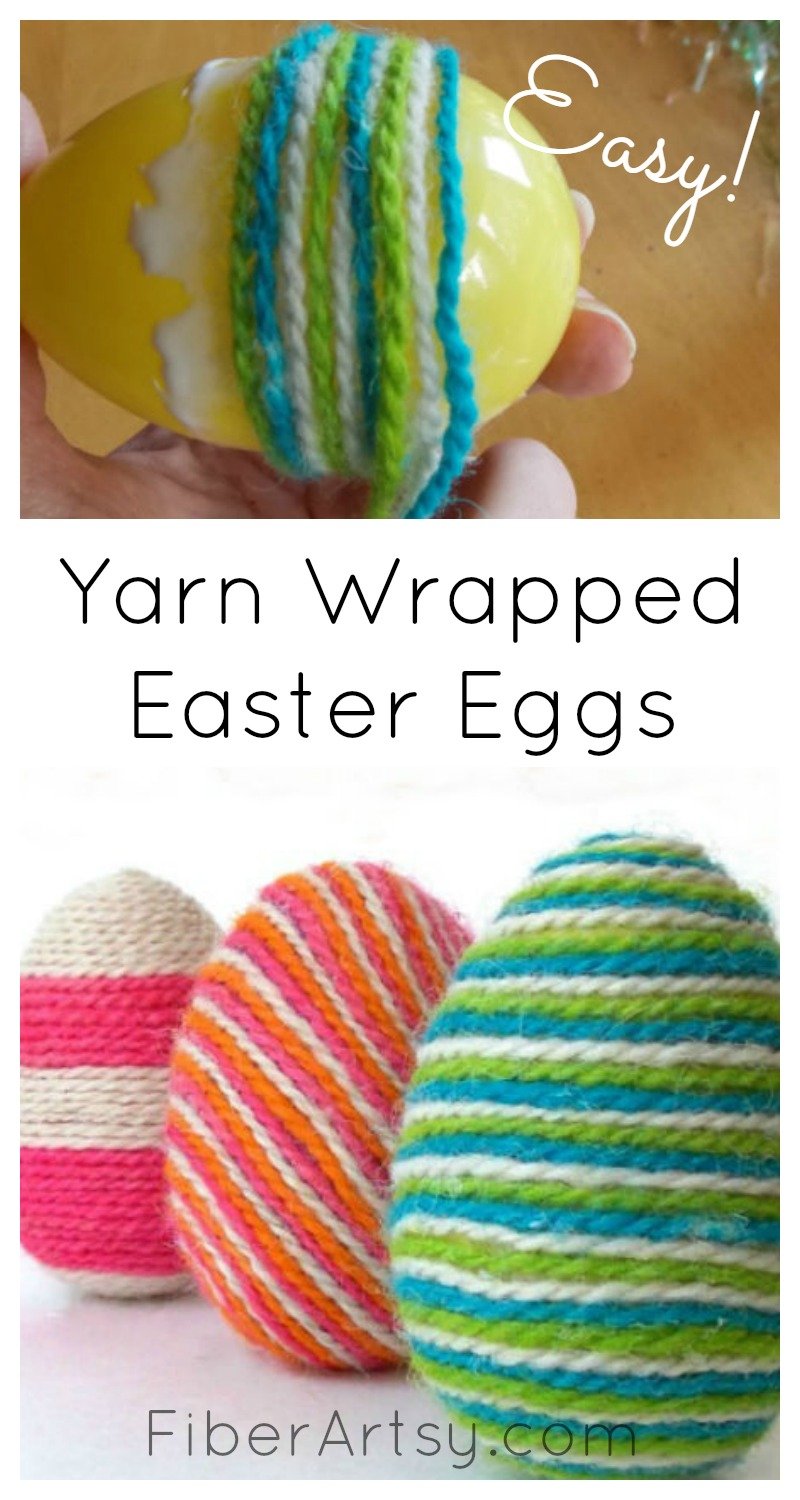 Supplies needed: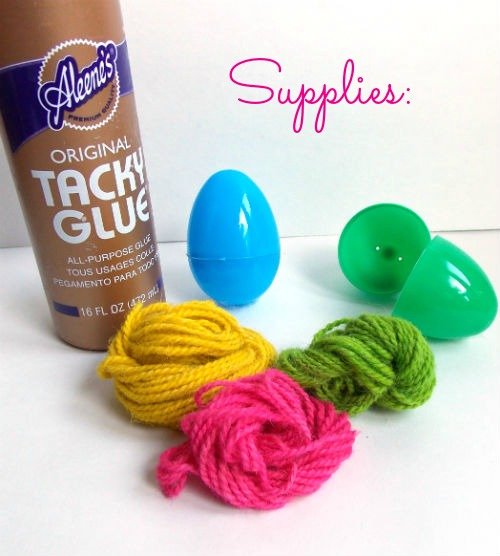 (This post contains affiliate links, which means that if you click on one of the product links, Fiberartsy may receive a small commission)
– Plastic Eggs
– Colorful Yarn or learn to Dye Your Own Yarn
– Tacky Glue
– Craft Sticks
Wrap the Eggs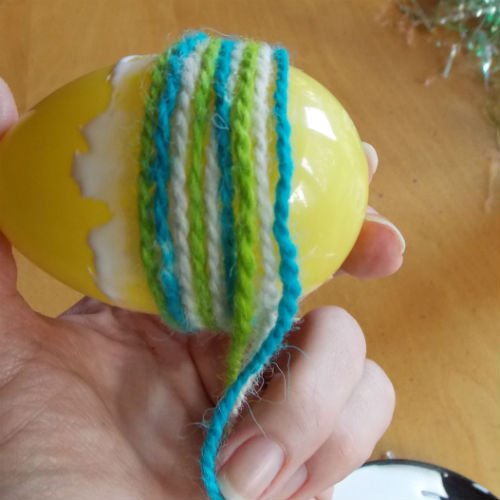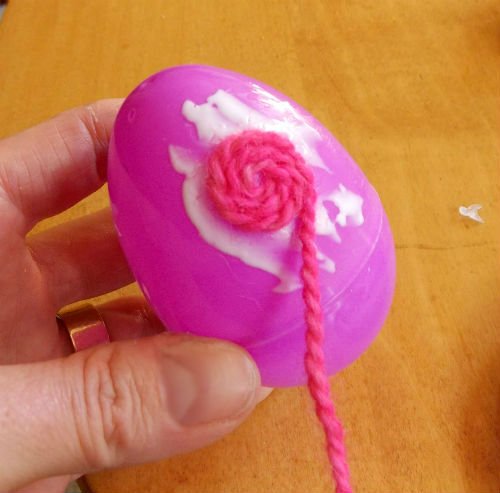 My plastic eggs kept coming apart so the first thing I did was use a piece of tape to secure it.
Next, using your craft sticks, you want to spread a very thin layer of Tacky Glue over a small section of a plastic Easter Egg. Then attach the yarn.
It really does not take much glue. Only enough to make the yarn stick to the egg. Any more than that and you have a big glue mess on your hands. This does get a bit messy anyway but it just takes a little bit of practice.
Use your fingers to snug the strands of yarn against each other. You can glue the yarn in many different patterns such as stripes … be creative!
You can also strand several colors at once. Oh, and I tried to use the glue gun on one of my eggs but the glue dried too quickly. Plus, I kept burning my fingers. The Tacky Glue worked perfectly.
Once the plastic egg is completely covered with yarn, set it out to dry for a day or two. The beauty of these Easter Eggs is that they last forever. Although, these Easter Eggs are not edible lol.
Do you have a favorite Easter Egg decorating idea? Please share in the comments below.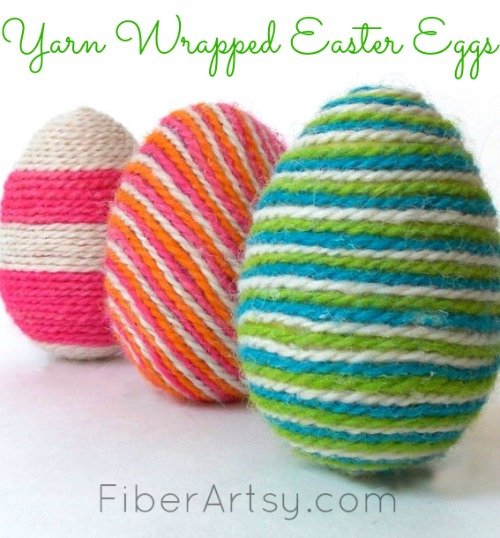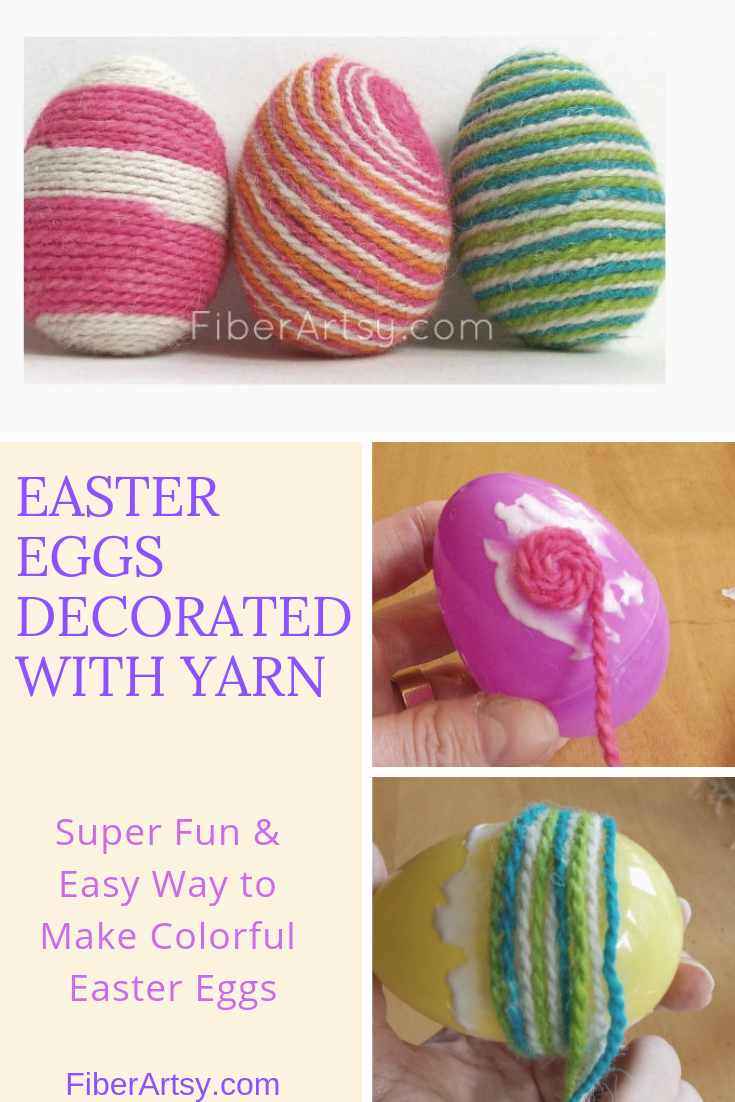 Yarn Wrapped Easter Eggs